Brand Awareness
100,000's of
impressions daily

Cost-effective
brand promotion
Positive exposure
and branding
24/7

Great environmental
message, keeping
North Carolina highways clean
Leave lasting impressions with hundreds
of thousands of motorists each day
We provide businesses in North Carolina with a means to directly reach their customer base through roadside signage sponsorships.
Businesses that purchase a sponsorship receive positive exposure and branding 24/7. Your signs will capture the attention of your current customers as well as hundreds of thousands of potential customers each day.
With all those potential customers driving by your business, don't you want them to know you are there?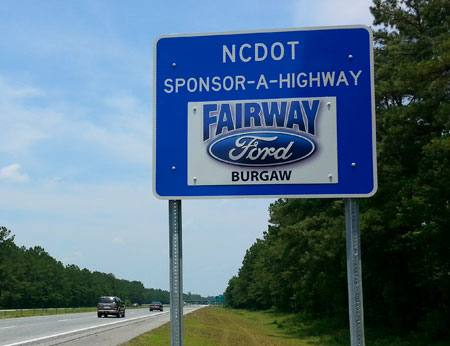 Testimonials
"The Salt Lick was locally referred to the Sponsor A Highway® Program and after working with our Account Manager… we saw this as a great opportunity to increase our brand awareness by connecting our business to the environment. We are happy with the look, location, and visibility of our sponsor signs."
Angela Hobbs – Media Director for The Salt Lick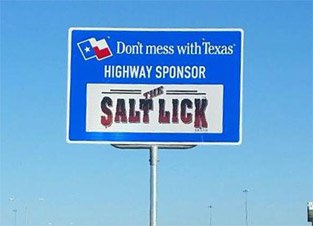 "Sponsor A Highway® is a new and unique opportunity for businesses like First Choice Emergency Room to gain positive brand exposure. The program gives us the ability to target our customers based on specific signage locations throughout four different markets."
Steven Lobo, Marketing Analyst for First Choice Emergency Room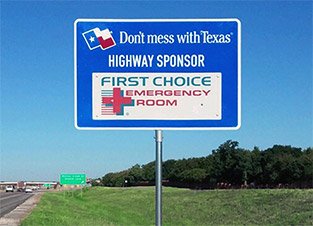 "Sport Clips Haircuts is proud to be a part of the work the Adopt A Highway® Program does. Our sponsorship is great exposure for our brand, as Clients regularly see our signs in a place they aren't accustomed to seeing us, which allows us to expand our brand and get in front of folks we wouldn't normally reach."
Edward Logan, Chief Operating Officer for Sports Clips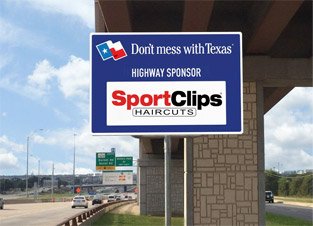 Corporate Social Responsibility (CSR)
& the North Carolina Sponsor A Highway® Program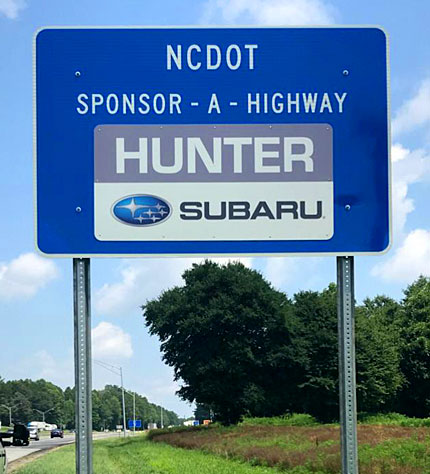 A partnership with the North Carolina Sponsor A Highway® Program would mean that:
Collaboratively, thousands of miles of North Carolina roadway will be cleaned, and millions of pounds of litter will be removed.
Your business will continue to enhance its Corporate Social Responsibility making you a major leader in environmental awareness throughout the community in which you and your employees work and live.
Your business will inspire other companies and individuals to take on environmental initiatives.